Our boat docks are built to the highest engineering standards that can withstand even the harshest Florida weather. All of our engineering meets or exceeds building code requirements, every time. Choose from one of our boat dock design renditions or have a fully custom design drafted for a truly unique project. We can even design and build your boat dock around the dimensions of your boat. With each site plan, we conduct a 100 year study of the water depth tables. We know the highs and lows of the water level. Your dock will never be flooded, or have unusable shallow water. We pull all needed permitting, handle environmental agencies, and navigate any and all submissions to your community's planning review board. We got this!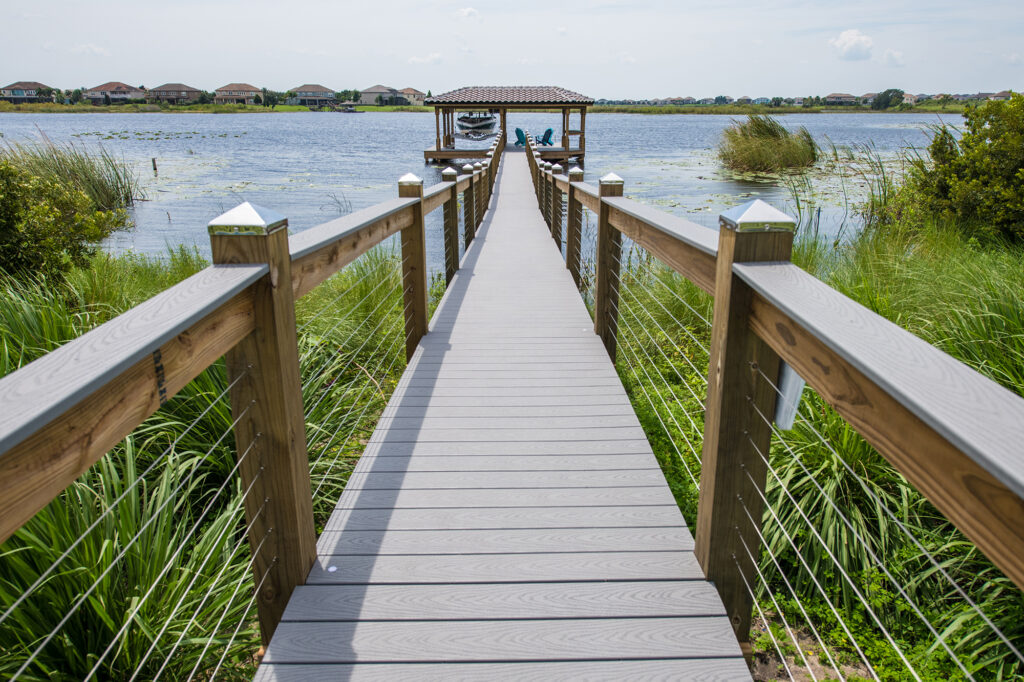 Trex decking lets you complete your high-caliber Dock or Decking System without compromise. Trex decking features its hallmark high performance shell technology, while offering nature inspired colors that complement any home design scheme.
Are you Due for a Repair or Replacement?
Keep Your Property Safe - A damaged seawall can lead to costly damages, such as erosion or flooding if left untreated.
Protection - Seawalls are designed to provide storm protection from flood waters, waves, and other severe weather conditions.
Durability - Seawalls are built to last 30-50 years if maintained properly.