Orlando Deck and Dock | Seawall Repair Orlando
Are you on the hunt for a seawall contractor in Orlando?
Orlando Deck & Dock is the place to turn. We can help you with all phases of your seawall project, from engineering to construction. From residential waterfront properties to marinas and commercial facilities, we're prepared to meet all of your shoreline protection needs for seawall construction.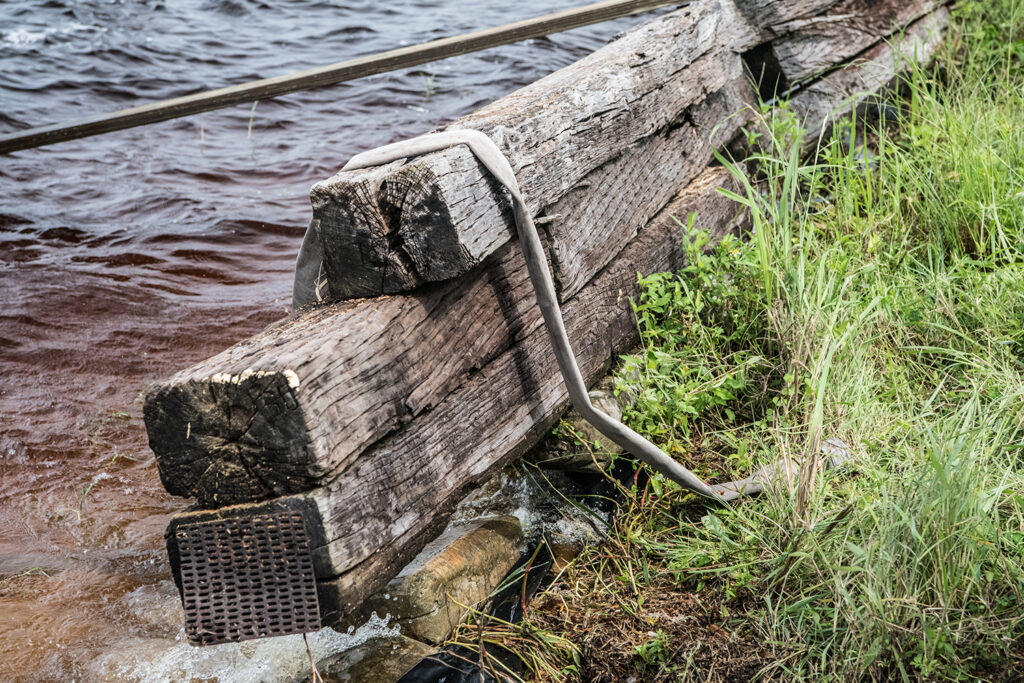 We at Orlando Deck and Dock understand the difficulties you experience when seeking a marine contractor to repair an existing, or build a new boat dock or seawall in Central Florida. We specialize in providing a high level of service to our Orlando clients, whether they be in Windermere, Winter Garden, Altamonte Springs, Maitland or any other Central Florida community areas. Due to the large number of lakes, boat dock builders in Orlando are often so busy that they struggle with communication, how ever you can be assured that with Orlando Deck and Dock, we are always prompt and responsive whether it be for a small residential dock or a large commercial seawall project. We guaranteed not only our the timeliness and quality of our work, but also that he client will not suffer the frustrations common in an industry where contractors are renowned for not answering emails or returning phone calls!
Although our bread and butter is the construction of boat docks, we also have extensive experience in marine construction projects for apartment complexes like docks, decks or seawalls, as well as large erosion control and retaining seawalls. There's nothing worse than seeing your lakefront lot gradually wash away into the lake! Our aim as a retaining seawall builder is to preserve and add value to our clients' properties.
Are you Due for a Repair or Replacement?
Keep Your Property Safe - A damaged seawall can lead to costly damages, such as erosion or flooding if left untreated.
Protection - Seawalls are designed to provide storm protection from flood waters, waves, and other severe weather conditions.
Durability - Seawalls are built to last 30-50 years if maintained properly.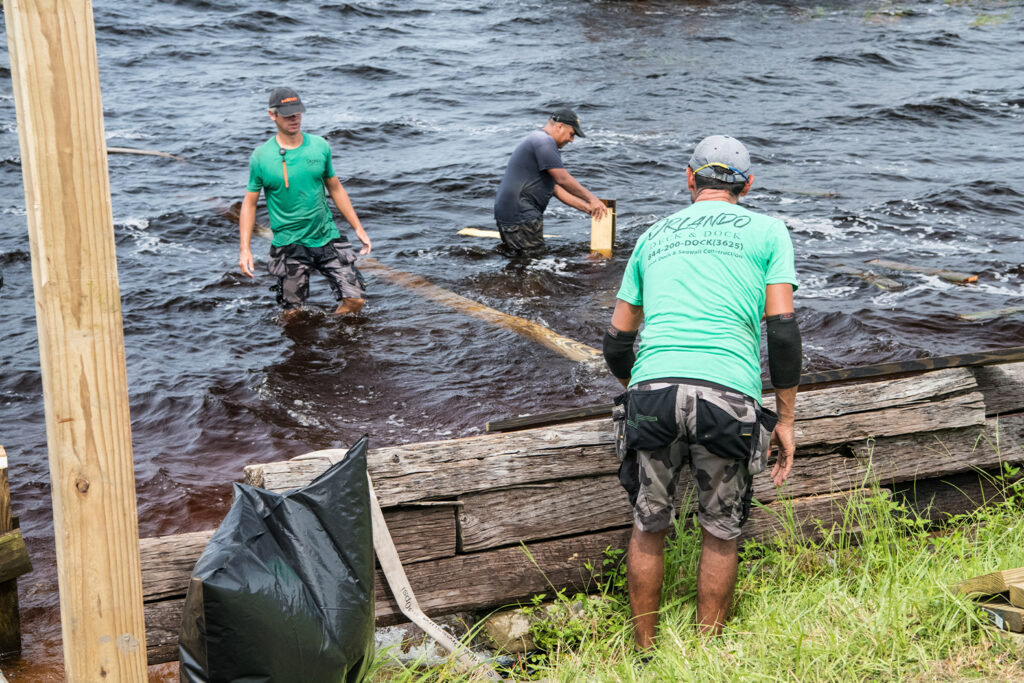 Few marine contractors have the passion and professionalism to work through each project from the perspective of the homeowner. That ability to put ourselves in the shoes of our clients is what sets Orlando Deck & Dock apart from any other boat dock builder. Having the empathy to truly understand the vision that the dock is not just somewhere to store your boat, but an extension of your home is the true value that we bring to the table.
We will always be responsive and prompt. Keeping your word may not seem important to many these days, but for us, it is everything! Whether it's a new construction dock or seawall, or we are rebuilding an old tired dock, or even repairing a retaining wall built by the 'lowest bidder', the experience we have gained has given us a firm understanding of how to address your construction project!
We seek to assess clients' needs and budget, and seamlessly guide them through the entire project, from permitting, and engineering, through construction to final completion. We handle everything to make the project stress-free for the client!